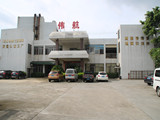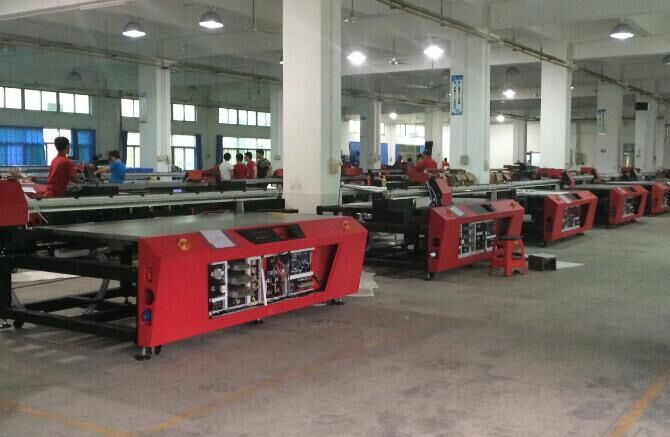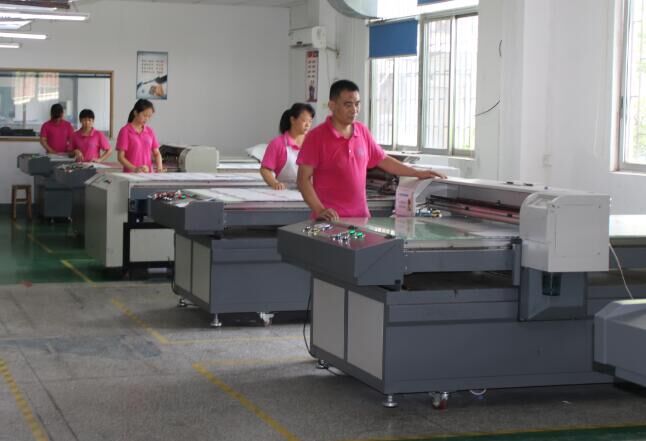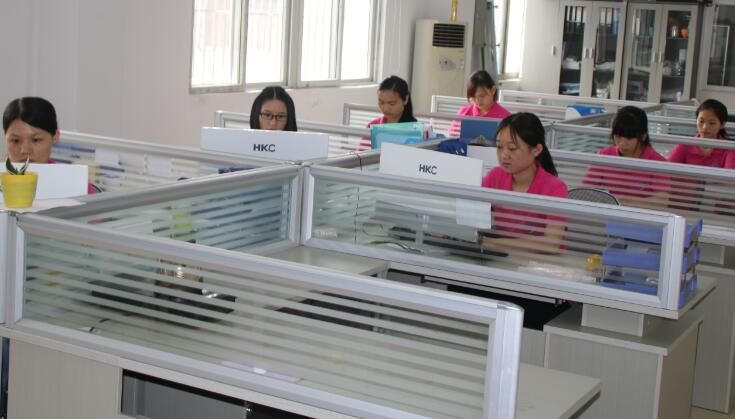 Started in 2004, Dongguan Weihang Digital Technology Co., Ltd. is one of the top leading manufacturers of Digital Flatbed Printer in China, who has initiated an era of digital printing on non-paper substrates, which were supposed to finish by hand screen or sublimation printing with cumbersome lengthy printing procedure.
Compared with the traditional silk screen printing, digital printing has below advantages:
1. No need plate making, film or paper, cost is cheaper;
2. One person is enough to operate from drawing to output, much labor can be saved;
3. Colors are automatically-adjusted by computer, no need to adjust the color paint by hand, which realizes more precise and stable color;
4. Print and revision can be done instantly from computer, no need to waste time waiting the lengthy procedure, faster in speed and reduced in cost;
5. One piece or bulk printing order is allowed, more flexible in MOQ;
6. Different printing materials and objects, even curved surface(within 3mm), are capable in printing, more widely adapted.
7. Customized designs are available for those who want to have their own individual style and be different, high value-added and is a good way for self-expression.
Being one of the frontiers to apply and spread digital printing technique in traditional industries, Weihang has confronted a lot of difficulties as shortage of technical sources and man power, consumable supply instability, distrust from traditional entrepreneurs, ect. but Weihang persisted, and to run more effectively, regrouped in 2010.
Now Weihang mainly focuses in designing, developing, manufacturing, marketing and servicing three types of digital inkjet printers: Eco-solvent Digital Flatbed Printer, Uv Flatbed Printer and Roll Printer, and by the way, supply the compatible printing inks and pretreatment chemicals.
Moreover, Weihang also runs a printing service workshop to provide high quality printing service for customers who want to test the machine productivity and stability before their purchase or those who have no idea to buy machines. Luckily, this production line plays a remarkable role for Weihang to demonstrate the Excellency of machine performance and enables Weihang to draw particular printing solutions for the different printing materials and objects.
With over a decade of improvements and efforts, Weihang is now able to provide you high quality machines with CE approved and environmental friendly consumables that are REACH complied.
So far, Weihang has sold products to more than 100 countries and regions, and wined very high reputation at both home and abroad. Weihang deeply believes that more cooperative relationships can be established worldwide in the coming years under its continued and extensive R&D and marketing resources.
We are waiting for you to join us!